Winter Tea| One way to stay warm this winter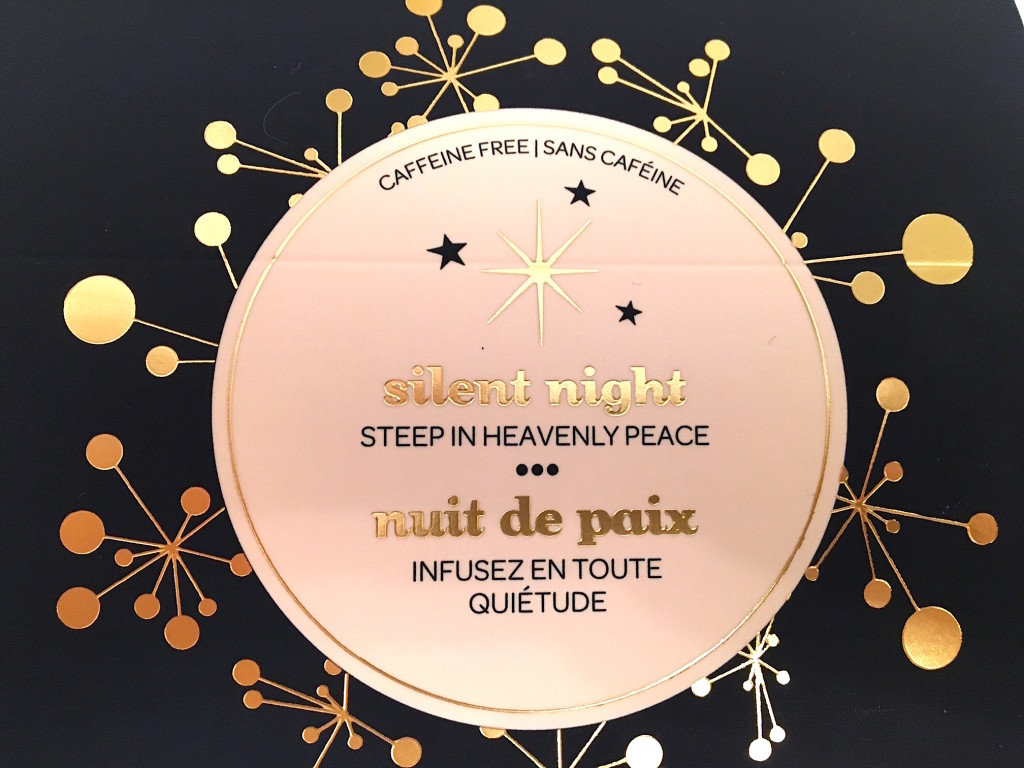 DAVIDs TEA has to be one of my go to places to get tea, especially in the winter months. Organically Posh was lucky enough to get this sweet little package of winter teas to try out this season. As usual, when we try something we have to spread the word in hopes to help others in times of decision making! We decided to feature this little gem for many reasons.
Here are the top 3!
Cute packaging, making it a wonderful gift
It's a gift that you use so it's not left laying around the house, forcing you to look at it..secretly disliking the gift you were given. We have all been there people.
All the teas are decaf so if you happen to be younger or caffeine sensitive you are in the clear. Great for the whole family.
With 6 locations all over Edmonton grabbing tea for yourself or for a loved one this Christmas will make an easy and affordable gift. This is a Canadian born company which makes us at Organically Posh happy to see other Canadians succeeding.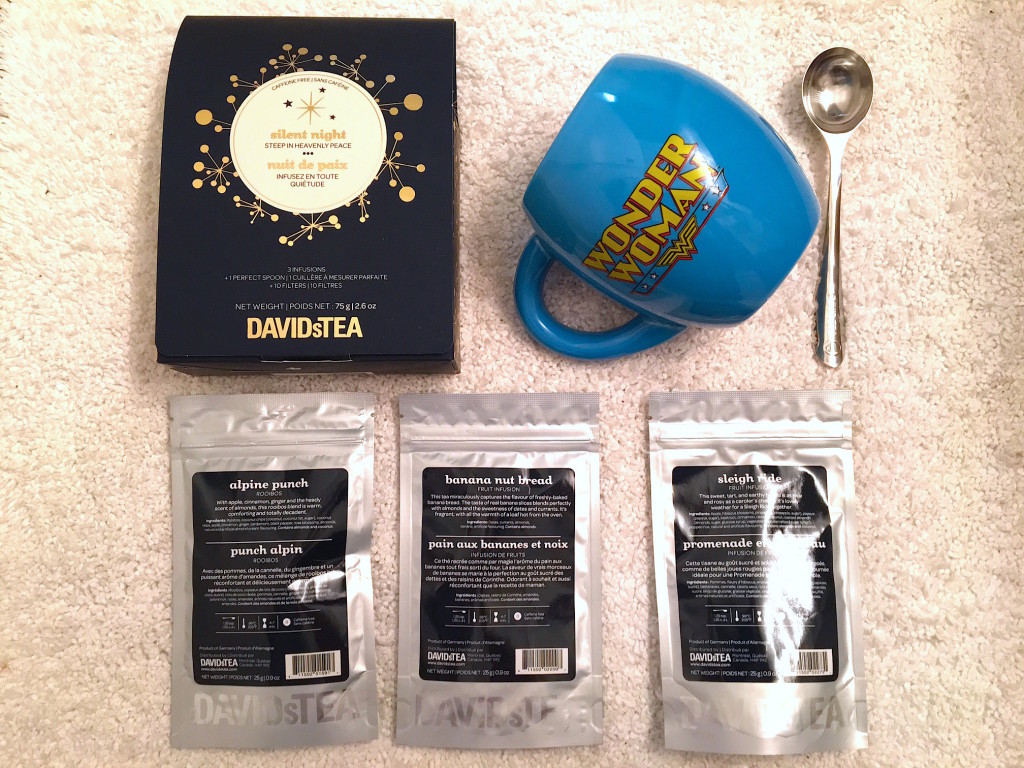 Contents Of Winter Tea Kit:
3 different teas; Sleigh Ride, Banana Nut Bread, and Alpine Punch (All decaf)
10 tea bags
1 Davids Perfect spoon. This spoon is designed to measure out the exact amount of tea you need for a single serving of tea. How fabulous!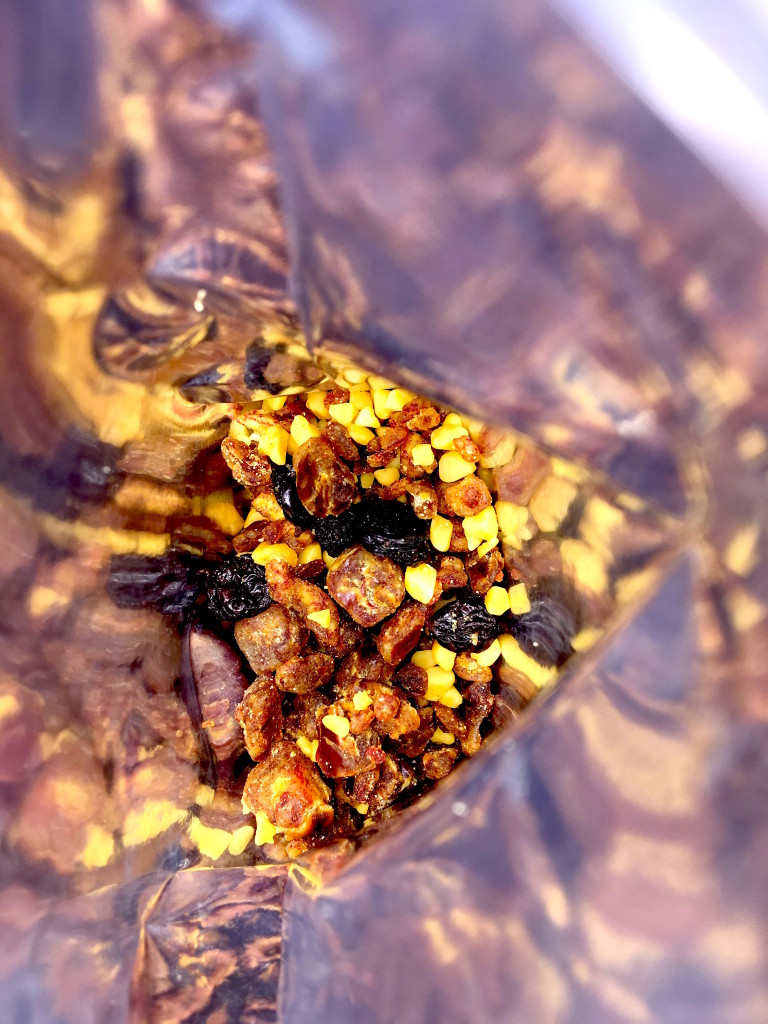 Above picture: Banana Nut Bread. Not good for the person with a nut allergy (OBVIOUSLY) but is super delicious and it tastes like its name. Caffeine free.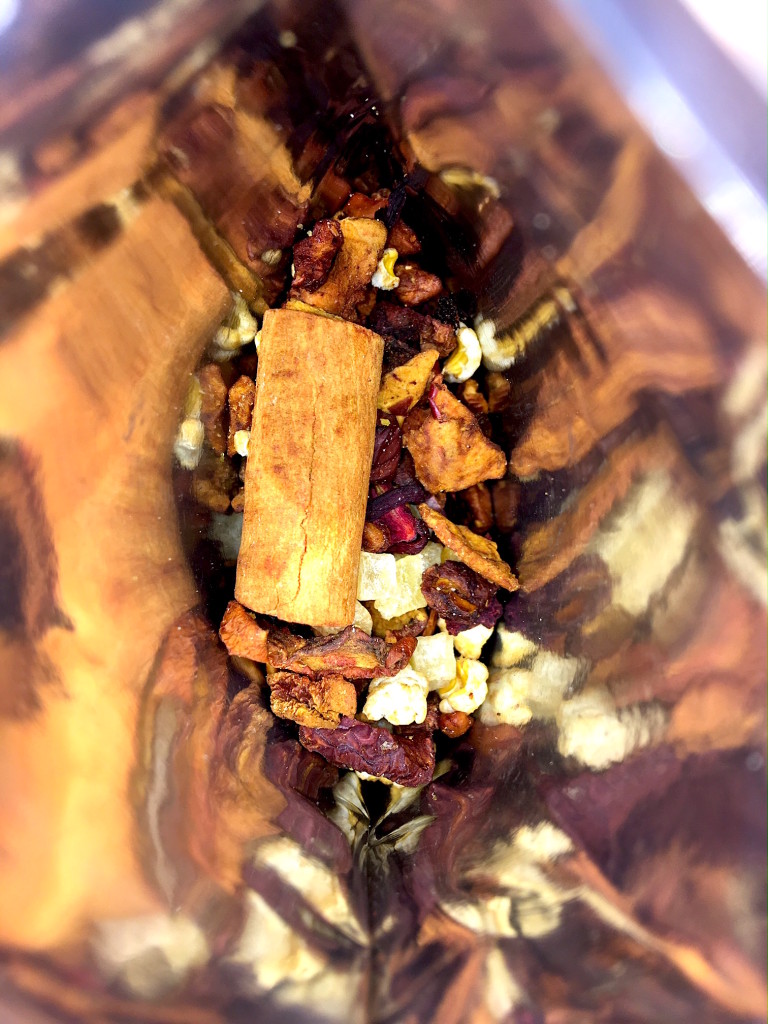 Above picture: Alpine Punch. Tastes like Christmas in a cup and warms your heart to the very last drop. Caffeine free.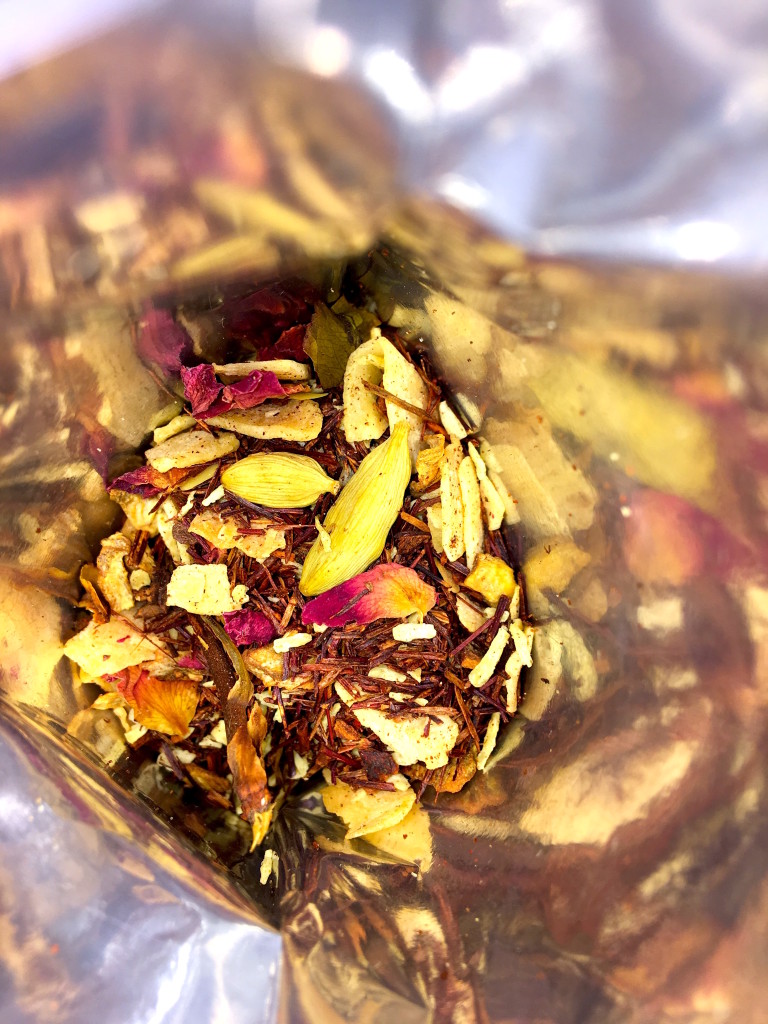 Above picture: Sleigh Ride. Since there is beet root in this blend, your cup of tea has a lovely rose colour to it. It tastes delicious and its pretty to look at while you sip it. Caffeine free.
(Visited 95 times, 1 visits today)
---