Cloud Nine Pajamas| PJ Salvage Truck Show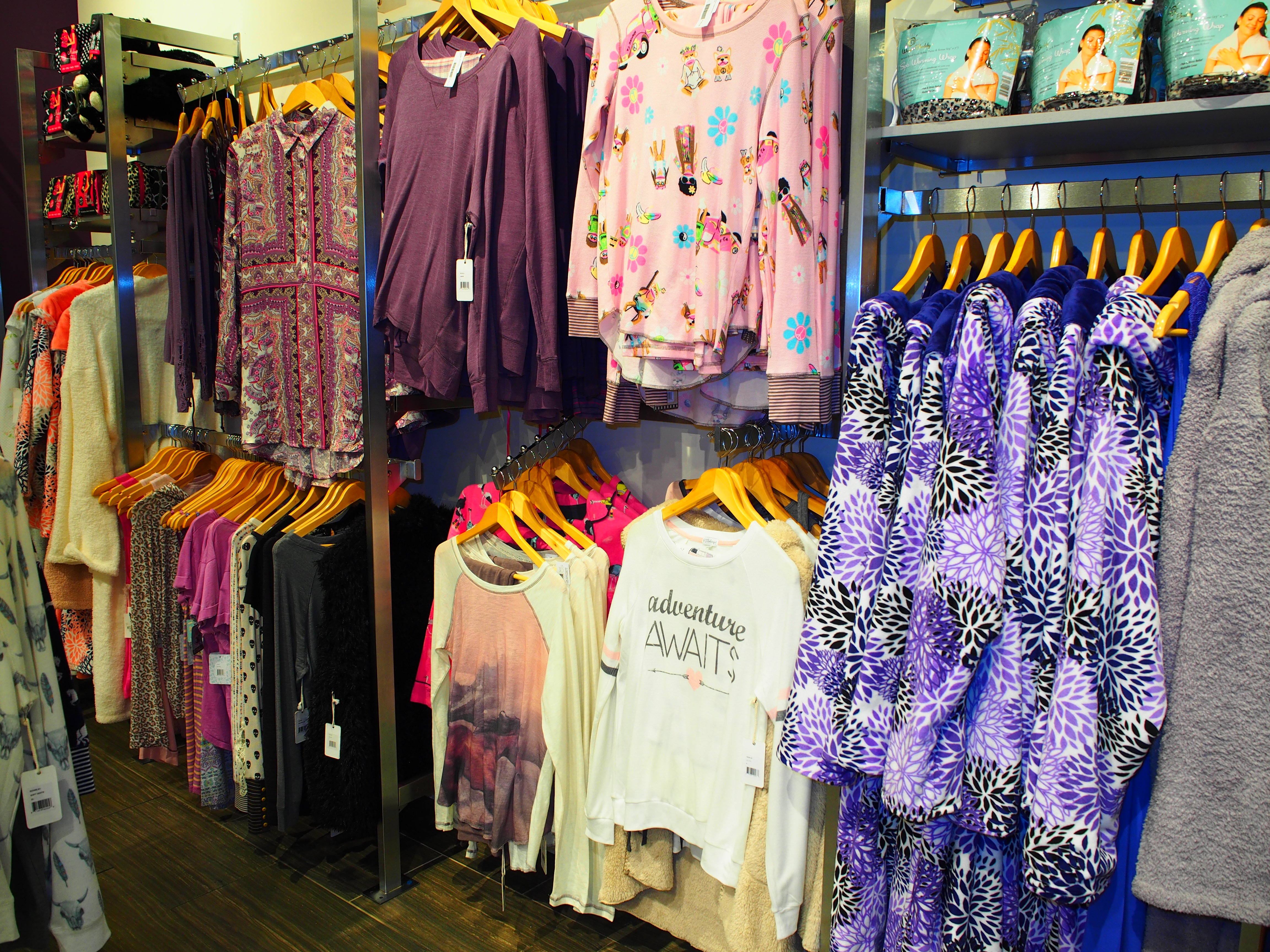 Cloud Nine Pajamas has grown into an essential PJ store over the past 5 years. With two stores open in Edmonton; 1 on High Street near the downtown core, 1 in Windermere and another in St.Albert there is no stopping this cozy store. Yesterday marked the first PJ Salvage trunk show where a rep for the brand was in attendance.
"It's the first time that we have done this and we will continue to do so because of the success we saw tonight." – Robyn Noel, Co-owner of Cloud Nine Pajamas
If you've never tried on PJ Salvage items you need to! They're great transitional pieces that you can get away with wearing outside the house. Hell, if you want to stay cozy throw on your PJ Salvage sweater, no one will ever ask if you stepped out in your PJs.
"They're fun and youthful pieces, I usually just step outside the house and mix a shirt with jeans. The quality is great as well, you can wash the items over and over again and they stay unchanged."- Miranda Zechel, Co-owner of Cloud Nine Pajamas.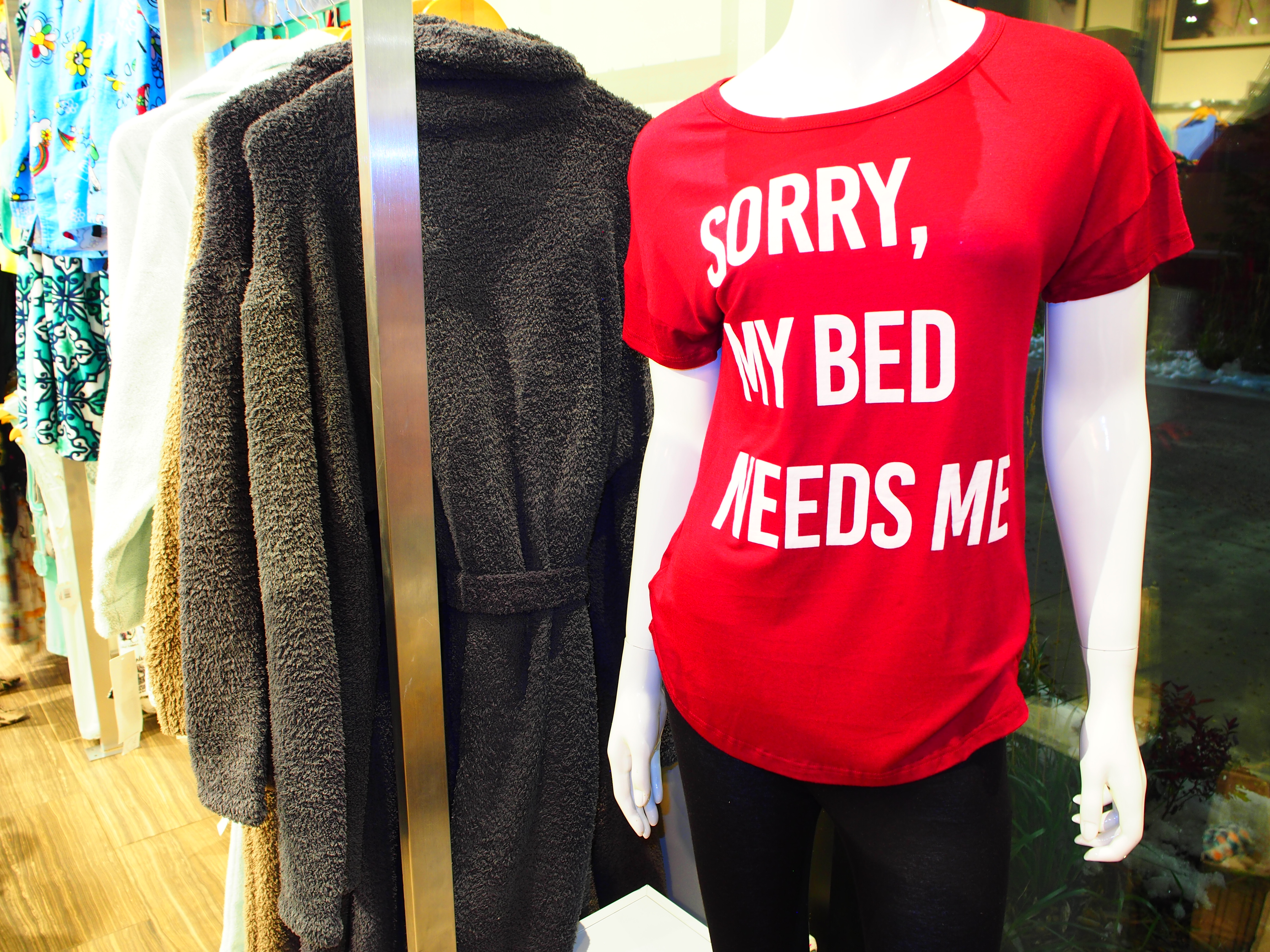 Robyn Noel is a long time friend school mate who runs the business with her family. Since the trunk show has come and gone I asked Robyn what can we expect to see next?!
"We will have the 12-Days of Christmas where we hold a sale on a particular item in the store and it changes day-to-day. Naturally it takes place on the first twelve days of December and everyone in the store ends up having a lot of fun. So be sure to keep your eyes posted and check your Facebook feed."- Robyn Noel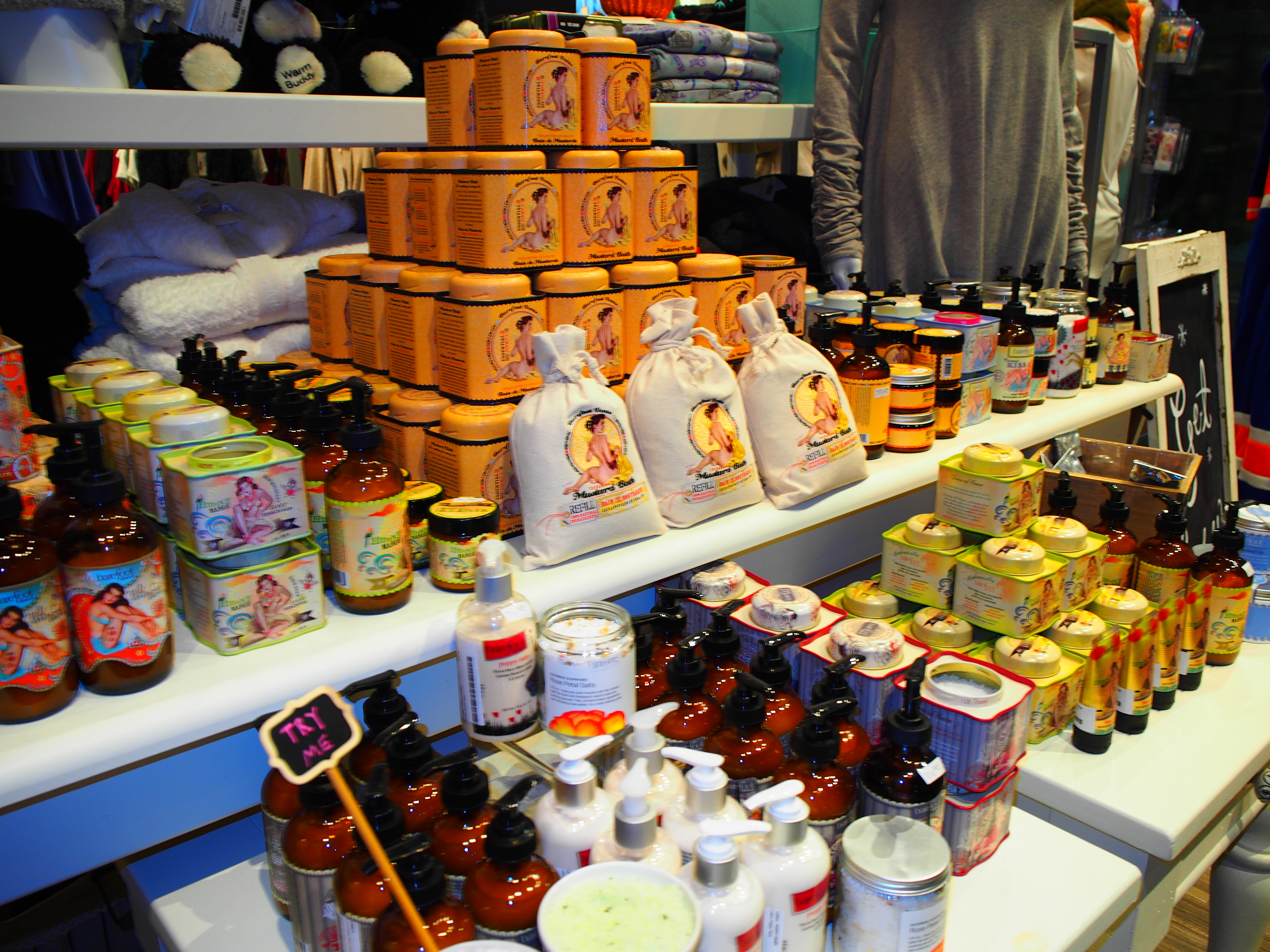 Above Picture: Mustard bath salts and various body lotions.
(Visited 93 times, 1 visits today)
---