High Heels| Stay in your heels all night long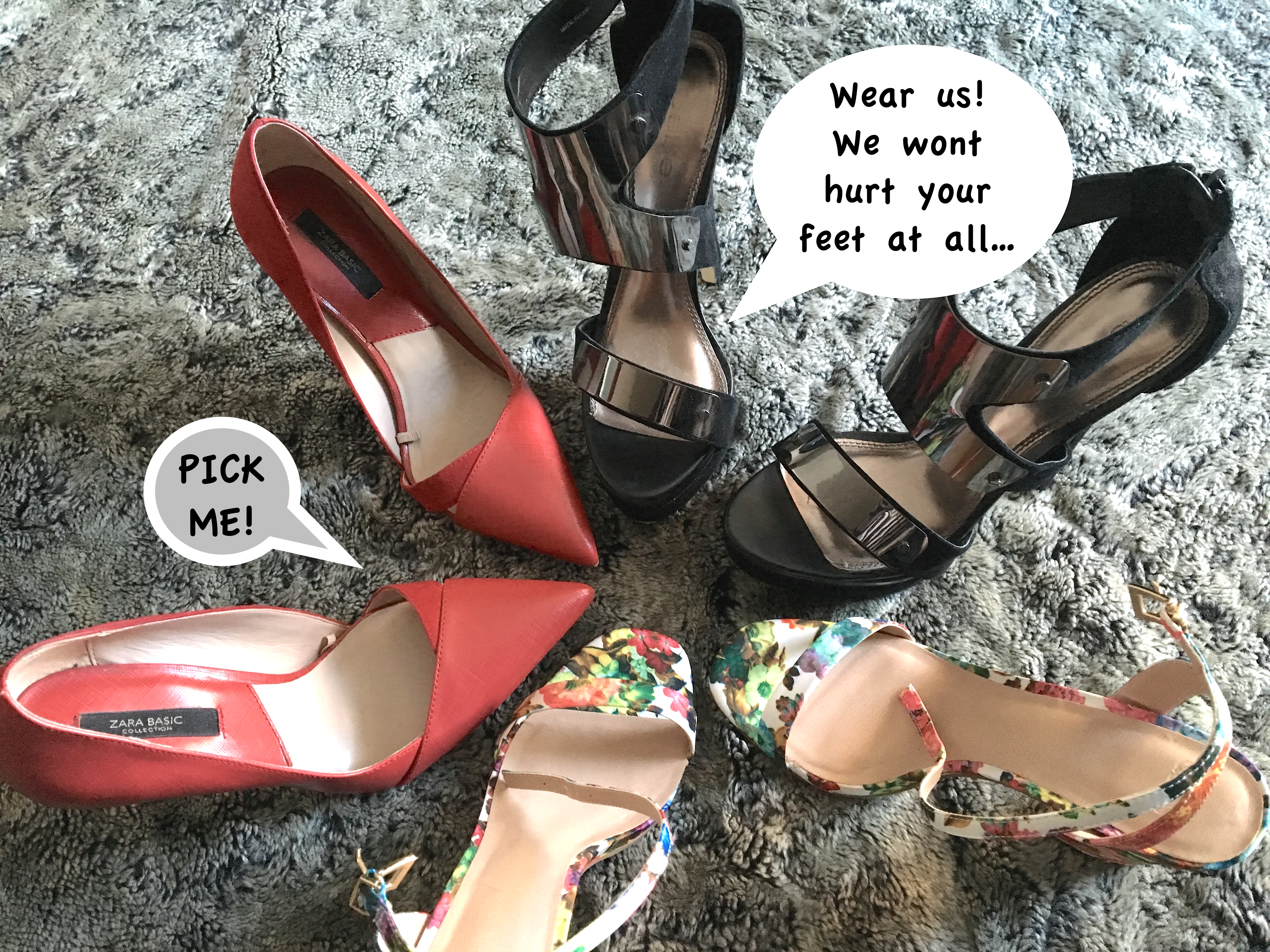 We can all agree, as women we like to dress up, put on high heels and look good when we go out. Organically Posh has decided to let you in on a little secret with 4 EASY STEPS dedicated to you staying in your high heels all night long. Let's face it,  no one wants to be that girl who walks around barefoot because your feet hurt so badly…For heaven's sake, there are Instagram accounts dedicated to those types of adventures.
Personally speaking, I have gone as far as asking a boyfriend to carry me because I couldn't take another moment in my shoes. But, in my defence, I was dancing all night long and could not take the added pressure of my toes being squished into a point for one second longer!
4 Easy Steps

 
When selecting a high heel for an event, make sure you do so after you have been walking around for a little. This will allow your feet to swell a little as they do naturally throughout your day. Doing so will make sure you buy the right size. If you were to buy a shoe first thing in the morning your feet will be a little smaller, making your shoe too tight.
Purchase a platform with a thicker heel over a stiletto. If you know you want to wear heels and you will be doing a lot of walking or dancing, this will help distribute your weight.
Buy the shoe 1/2 inch too big so you can add Dr. Scholl's For Her High Heel Insoles.

You can grab these from any local drugstore in your area.

Lastly, take care of your feet. At the end of the night make sure you soak your feet in some cool water to reduce any swelling that may have occurred. After that feel free to put some soothing peppermint or lavender scented lotion on. Soothing shea butter foot lotion from L'Occitane En Provence,

$39 for 150 ml. This

 is known to reduce any unwanted odors while moisturizing them, keeping your feet happy and fresh.
SaveSave
(Visited 300 times, 1 visits today)
---